Club Football Chelsea FC
"Totally dedicated to Chelsea, brilliant 'create' mode, hugely realistic"
"Never before have we seen such attention to detail levied on a football title"
"Club Football looks the business. Every player
on the part is the absolute spit of his real-life self."
The game enables players to create themselves as a digital footballer and
join the club's first team alongside their heroes. All the official players in the
game are photo-realistic having been modeled in 3D using a new type of digi
photographic technique, exclusive to Club Football. On pitch gameplay puts
the gamer as a key player in the squad in matches against their club's
rivals in a series of championships. With the Chelsea Club Football game, you can become part of the team, wear the new team strip with pride and have your name on the shirt. When you're playing as part of your club's first team, thrill as the crowd's chants fill Stamford Bridge and go for the goal. It could be your goal that takes the team to the top of the league and victory. Go Chelsea ,gooo !!! ...
OUT NOW - Club Football: Chelsea 2005


Club Football:
Chelsea 2005

After a stunning debut performance, the unique range of team-specific Club Football games became the new force in football gaming. Now some of the best teams in the UK are once again lined up for a new season in the Club Football 2005 range.
Out Now for PlayStation 2, Xbox and for the first time soon a PC version
We are awaiting for the release of the of Chelsea Club Football 2005 PC version.
The Liverpool. Arsenal and Man. Untd are already on sale.
We ' will let you know as soon as we get the release date.
For more informations about the game , availability and latest prices ,please click on the format you want , PS2 or Xbox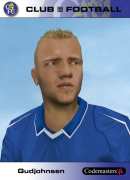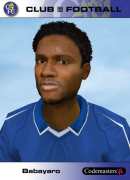 PC
Chelsea


Total Club Manager
2005- PC
From the makers of FIFA Football (the world's #1
sports game), Total Club Manager 2005 will pit your football wits against the best managers in the world. An all-new 3D highlights package (PC only) is also included to allow the manager to view key moments in the game.